---
Updates to my web app to show live election results for Rhode Island with data provided by RI Board of Elections. After feedback from the 2020 Primary, for the general I've added some improvements too the custom page allowing for a better user experience allowing preview of candidates and saving checked values.
View Candidates on the Custom Page
First improvement is the ability to view candidates on the custom page. Every contest has a info button to the right, once clicked a modal will appear showing every candidate in that race so you know if you wish to view those results.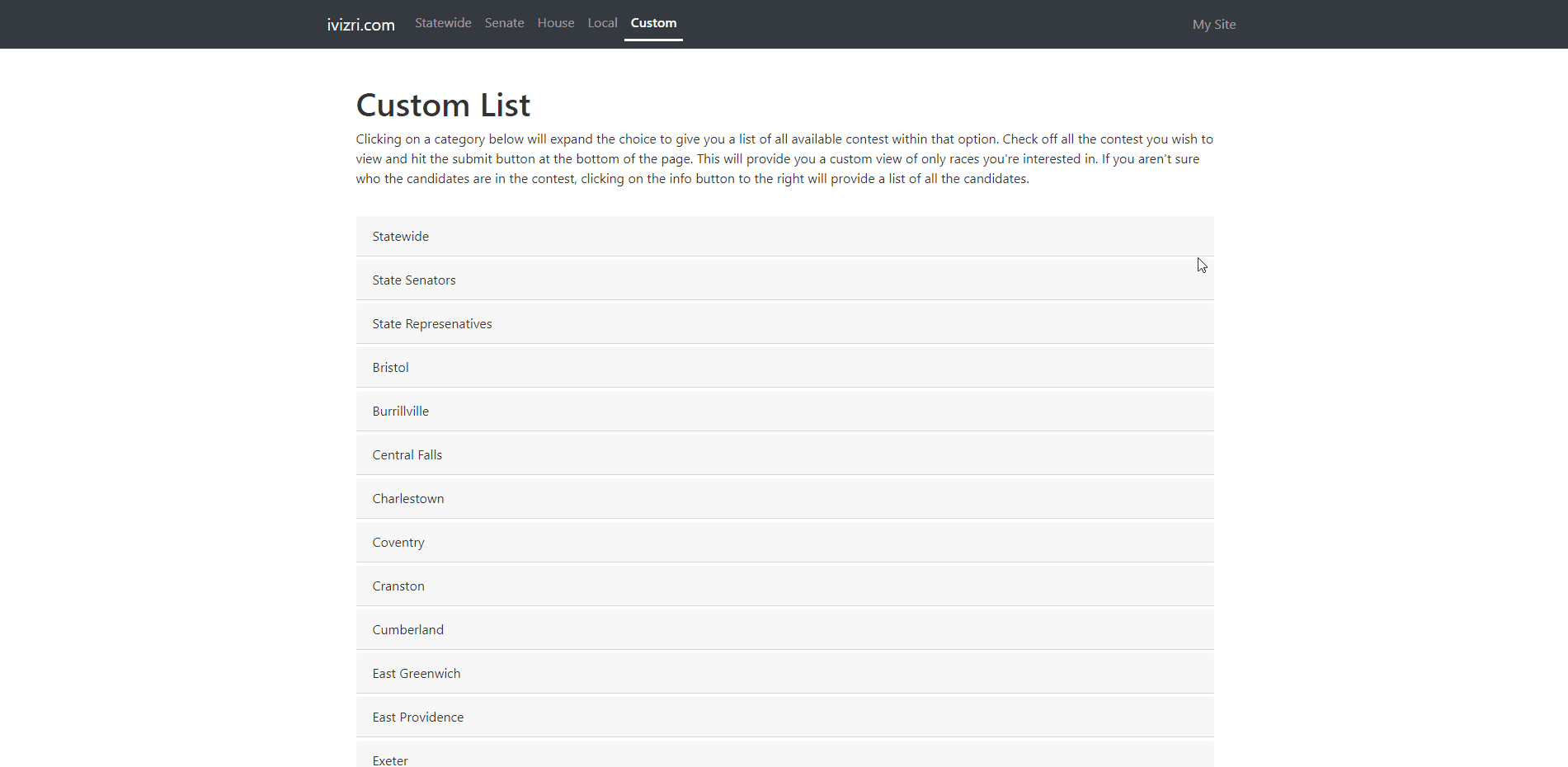 Remember Previously Checked Contests
Second improvement is the custom page will now remember any previously checked contests. This allows you to go around the site and returning to the custom page without having to re-check all the contests you're interested in, so you can now add more contests you're interested in without issues.